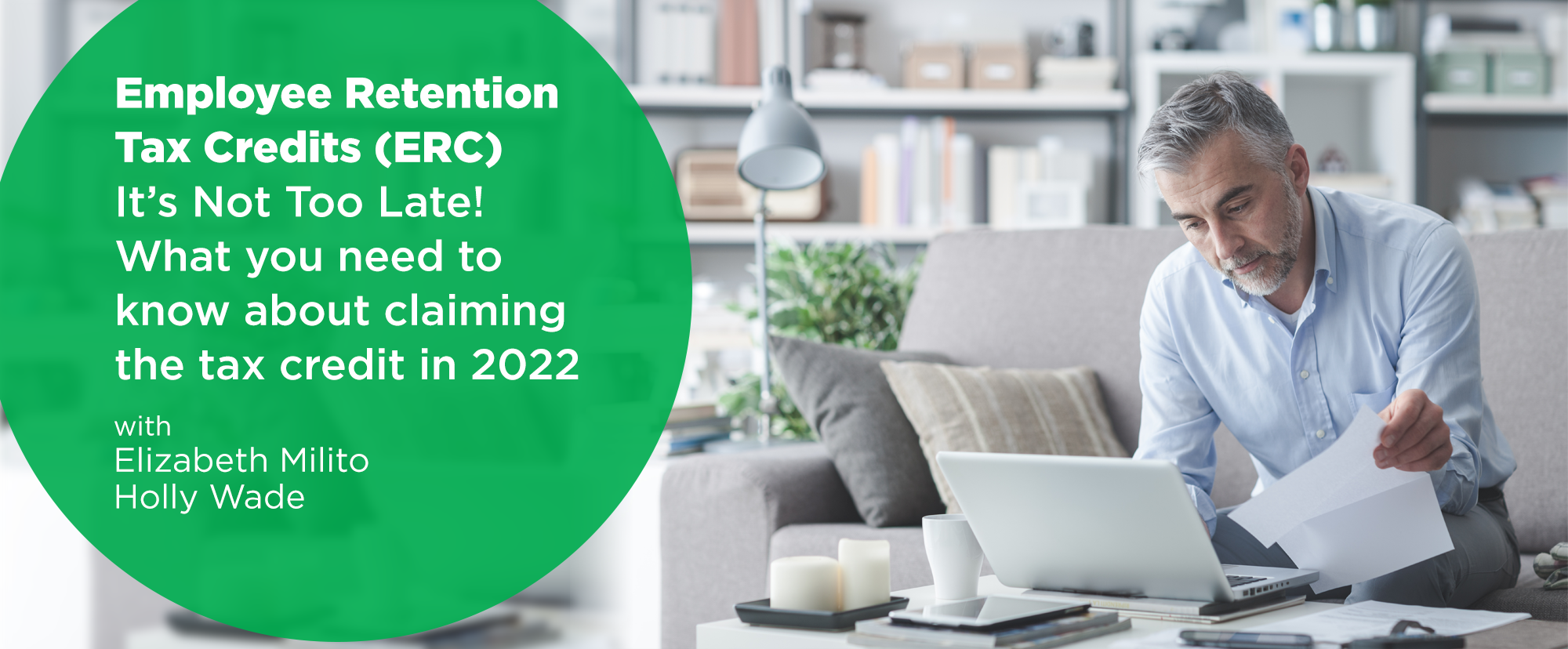 FREE WEBINAR:
Employee Retention Credits (ERC) – It's Not Too Late!
What you need to know about claiming the credit in 2022
Wednesday, July 6, 2022, 12:00pm EST
By now, most companies have heard of or even claimed Employee Retention Tax Credits (ERC or ERTC) worth up to $26,000 per eligible employee. If your business hasn't claimed the credit yet, there is still time! Join NFIB's Webinar to find out if you qualify.
This valuable, refundable credit is available to employers that paid wages to eligible employees from March 13, 2020, through September 30, 2021. Many businesses that have taken advantage of the credit have seen hundreds of thousands of dollars in benefits for retaining employees in 2020 and 2021. Even if a company received a PPP loan, the ERC can still be claimed. Additionally, startups that began operations after February 15, 2020, could qualify for up to $100,000 of credits. 
The webinar will
• Provide an overview of the ERC including small business success stories
• Offer instruction on eligibility determination
• Give direction on how to claim the credit
Can't make this Webinar? Don't worry! Register Now and we'll email you an on-demand version!
Speakers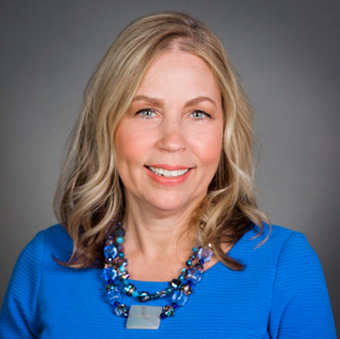 Elizabeth Milito
Senior Executive Counsel, Legal Foundation, NFIB
Elizabeth Milito serves as Senior Executive Counsel with the National Federation of Independent Business Small Business Legal Center, a position she has held since March 2004. Ms. Milito is responsible for managing cases and legal work for NFIB. She frequently counsels businesses facing employment discrimination charges, wage and hour claims, wrongful termination lawsuits, union avoidance and, and in most other areas of human resources law. She also provides and develops on-line and on-site training on a variety of employment law matters and is a frequent media spokesperson on employment and labor matters. Since March 13, 2020, Ms. Milito has been offering webinars to navigate small business owners nationwide through the federal loan programs, workplace safety guidelines, liability issues, and economic downturn.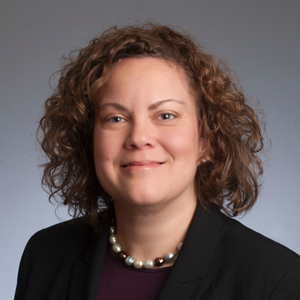 Holly Wade
Executive Director, NFIB Research Center
Holly Wade is the executive director of research and policy analysis for NFIB, where she conducts original research and studies public policy effects on small businesses. She produces NFIB's monthly Small Business Economic Trends survey and surveys on topics related to small business operations. Holly is also a member of the Board of Directors of the National Association for Business Economics (NABE). She has undergraduate degrees in Political Science and Sociology from the University of Washington, and a Masters of Public Policy from the University of Denver.